Cultivating Creativity: An Online Mixed Media Workshop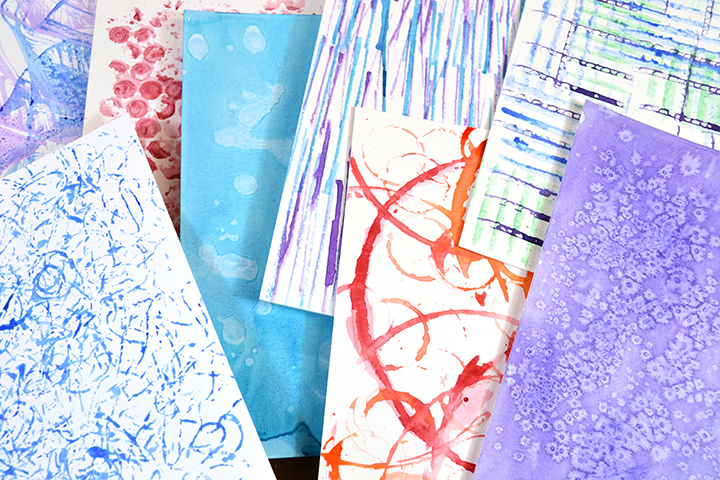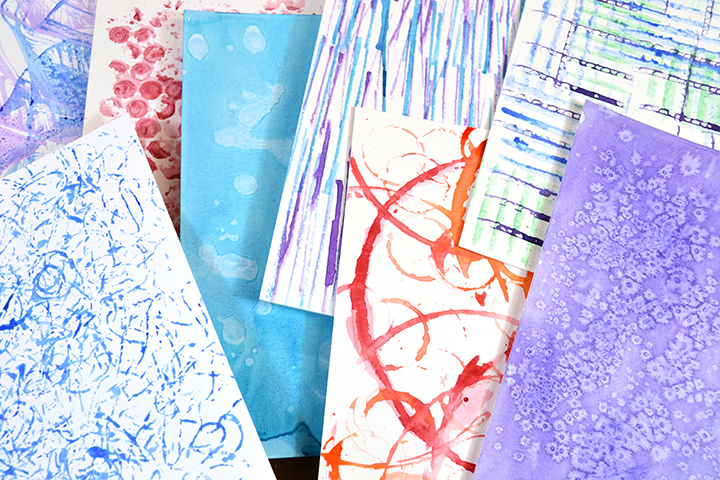 sale
Cultivating Creativity: An Online Mixed Media Workshop
This straight forward workshop is for anyone looking to connect with their creativity, whether you're a beginner looking for fun ways to begin your creative journey or an experienced maker looking for new direction. Everyone can benefit from inviting a bit of randomness and chaos into their art making as a way of opening up and sparking new ideas, and this self guided course is designed to do just that. It will have you loosening up and looking at the unpredictable and the messy with a sense of possibility and wonder as you begin to purposefully cultivate spontaneous acts in order to set aside your fears of making mistakes and to spark creative leaps in your art.
In this mixed media workshop, you will learn to embrace the surprises that arise from giving up a little control as you give yourself a chance to play and reconnect with your inner child. There are no prescribed outcomes or finished projects, giving you the room to discover and experiment without the fear of doing it wrong. Using a variety of basic materials, you will discover how unintentional marks and creative accidents can open you to the beauty of imperfections and break you out of your comfort zone. You will learn to use unconventional and unpredictable techniques, like dripping paint, dragging string, and bleeding marker, to jolt yourself into new artistic directions. These creative beginnings will have you embracing the messier and more chaotic side of life and art making.
This workshop is an automatic download, and you will have instant access to the PDF of written directions. Access to the videos is obtained by clicking on the appropriate links within the PDF, but they are password protected, and you will find the password within the PDF as well. Please remember, do not share your password with anyone else.
Intended Audience:
This workshop aims to kickstart anyone's creativity and art making practices, and is suitable for any and all of the following:
• Beginners looking for a fun, low-pressure instruction on how to begin their mixed media journey
• Experienced artists stuck in a rut looking for a new direction
• Anyone looking to play, experiment, and get a little messy
• Anyone looking for new ideas and techniques, not recipes for creative certain pages
What You Get for the Price:
• 100+ minutes of HD video instruction that explore more than 40 techniques
• 75 pages of instruction with high resolution photographs and step-by-step instructions
• Private Facebook Group for discussions and to share with fellow workshop participants
The Lessons:
Lesson #1: Playing with Paint
Experiments: Ease into getting messy and learn to use a variety of techniques that will have you creating unusual textures and colorful combinations with unpredictable results.
Alternative Applications: Who needs to put paint on a page with a brush? Learn to use a wide range of everyday and unusual materials as paint applicators as a means for spontaneous mark making.
Lesson #2: The Unpredictable and the Accidental
String: Painting with string, who knew? Learn a variety of uses for string and watercolor that will have you creating unpredictable textures, lines, and shapes on your pages.
Dripping: Learn to use gravity and paint as viable techniques for playing with and applying the paint.
Masking: Learn to tape, block, and mask off areas as a means to create lines, shapes, and texture as you expand your practice.
Lesson #3: Randomness and Chance
Ripping: Learn to let go and really rip into your art as you learn rip a variety of random collage materials.
Random Lines and Shapes: Not sure where a page is going? No problem! Use low stress techniques to add random lines and shapes as a way to add structure and organization to your pages.
Random Fodder: Learn to allow yourself to randomly select and add collage elements that begin to add direction and meaning to your work.
Lesson #4: Where to from here?
These have only been meager beginnings full of unlimited potential, but you have taken firm steps in your creative journey. You are only limited by your imagination. See some ideas for where to go from here as examples of works in progress and finished work are shared and discussed.